Mountain lion poop is commonly tubular with rounded ends. The color of this animal scat ranges from brown to black. Regarding consistency, mountain lion poop is typically slightly soft and not too dry or too wet. If you were to step on it, the poop would quickly break apart.
If you reside in an area where mountain lions move around, it is vital to know their presence and be cautious to avoid encountering them. By understanding the behavior and ecology of the big cat more, you can ensure that you safely coexist in the shared landscapes.
In addition to checking for mountain lion tracks, another hint that points to their presence is their poop.
What Does a Mountain Lion Poop Look Like?
Mountain lions are primarily carnivores, and their diet consists mainly of meat. Thus, their poop is composed chiefly of undigested meat, which you can quickly identify.
At times, they might resort to eating vegetation; in this case, their poop might have some bits of grass or other vegetation.
Fur and bones can also be present in the poop. All these are indicators that the animal has recently eaten.
Mountain lions usually defecate in areas where they feel safe and hidden from view, such as in the middle of a thicket, bush, or rock ledge.
Additionally, their poop can be near feeding or kill sites. Sometimes, the animal may urinate on its feces to mark its territory.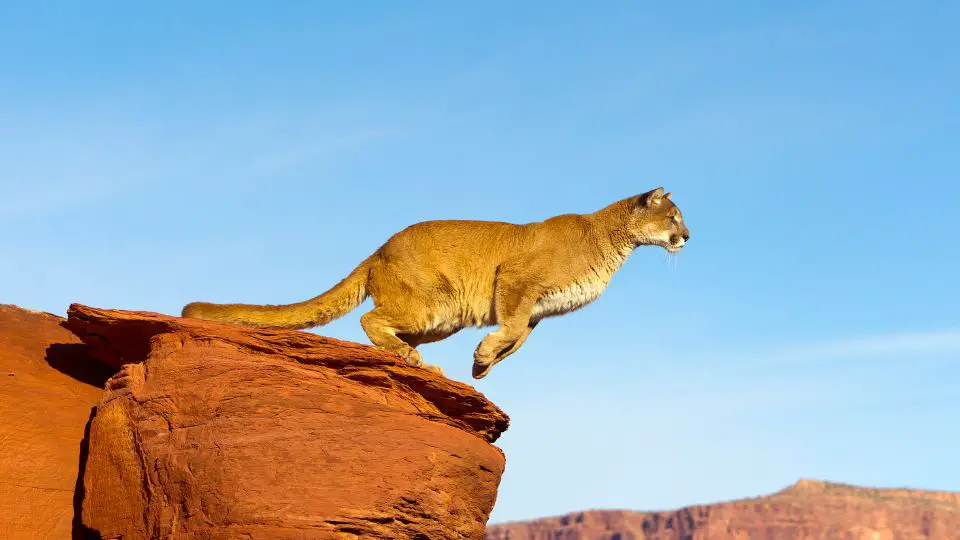 Does Mountain Lion Poop Look Like Dog Poop?
A mountain lion's poop is almost similar in size to a dog's poop which makes it distinct from the smaller poops of bobcats and the larger poops of bigger mammals such as elk and deer.
Mountain Lion Poop Vs. Bobcat Poop
Although a bobcat's scat has similarities with a mountain lion's, such as being segmented and having blunt ends, a vast difference exists between the two.
A mountain lion's scat is significantly bigger compared to a bobcat's.
Bobcat poop is anywhere between 3 – 9 inches long. In diameter, it is 1 inch or less.
On the other hand, the adult male and female mountain lion poop is between 6.5 – 17 inches long. It can range from ¾ to slightly 1.5 inches in diameter.
When it comes to the color, mountain lion scat, depending on age and components, might be grayish-white, brown, or black, while bobcat poop is brown to black (almost resembles a coyote's).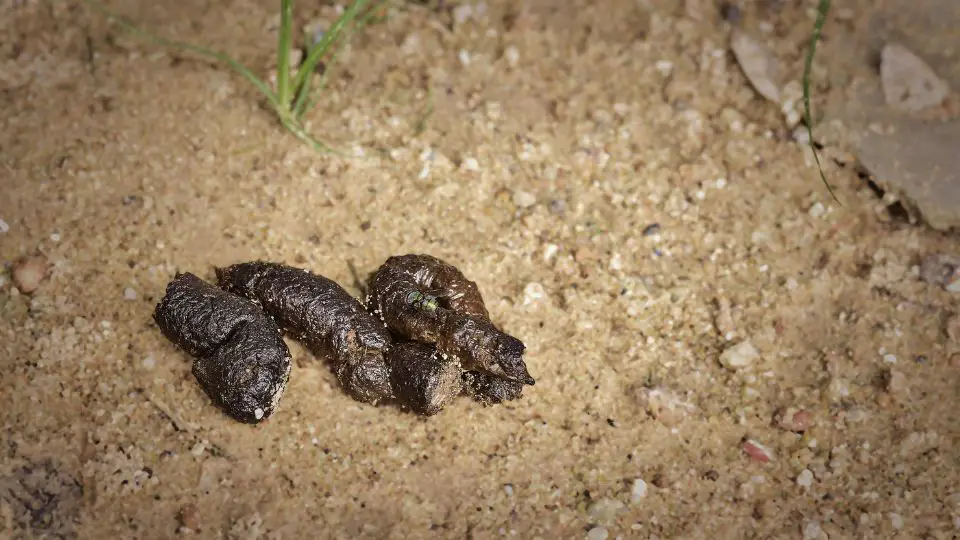 What To Do If You Identify Mountain Lion Poop Around Your House?
It is best to leave the area if you come across mountain lion droppings. The animal may have left the area, but it could still be around, and you do not want to startle it.
Observe the area from a distance for any animal tracks before you move in closer. If you happen to see a wmo cougar, never approach it as they are wild animals and can be dangerous. Therefore, admire them from afar, remembering they are not house cats.
If you choose to handle the cougar scat, do so with caution as it may contain harmful bacteria. It is prudent to wear gloves and a mask to avoid contracting any scat-borne diseases.
Moreover, wash your hands thoroughly after handling the mountain lion poop. If you have open wounds, avoid touching the mountain lion scat as it may cause an infection.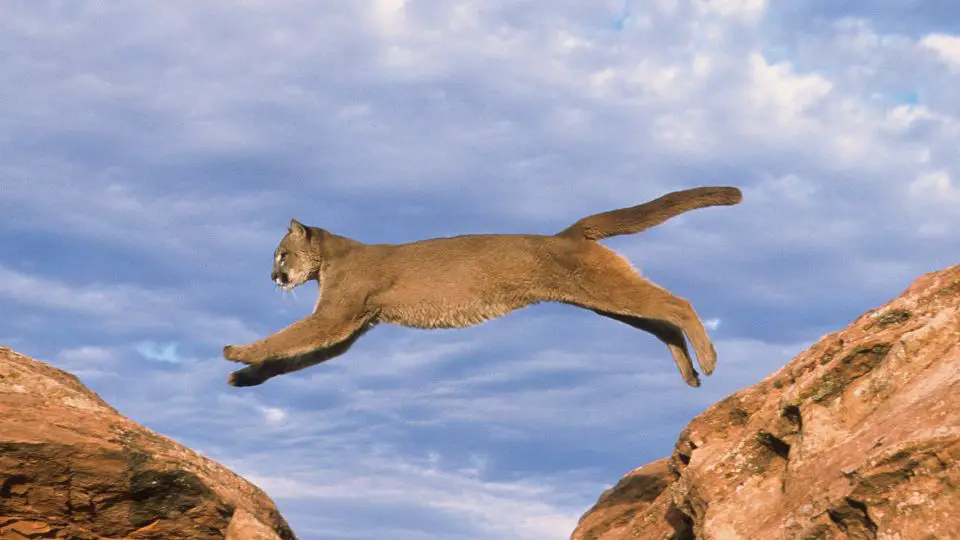 Pregnant women and young children should avoid contact with mountain lion poop due to their vulnerability to diseases.
If you opt to pick up the poop, place it in a plastic bag and tie it tightly before you dispose of it in a trash can. Avoid touching any surfaces that may have come into contact with the scat.
Another thing you could do after identifying wild cat poop around your house is to contact the nearest game warden or wildlife officer. Doing so is essential because it could help them track the animal by their mammal tracks and keep the local community safe.
The authorities can also be helpful in the proper collection and disposal of scat.